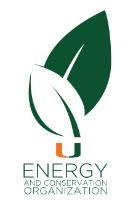 ‌
To obtain the sustainability certificate, students will complete the People & Society cognate "Global Sustainability: Living on a Finite Planet." (For details on the cognate, see below or use the cognate search engine.)
The Global Sustainability cognate will earn students 9 of the 18 credits needed for the Sustainability Certificate. 
In addition, students will take 9 more credits from courses included in the cognate or from a list of approved courses (see below). Students may take the additional 9 credits to align with their major or minor, or individual interests (e.g., energy, green buildings, natural resource management).  Note that some courses on the list may require one or more prerequisites.  It is the responsibility of students to obtain any permissions for waivers of prerequisites from the appropriate parties in a given School or College.  Courses not on the list below may be substituted; students should obtain permission for substitutions in advance from the director or assistant director of ECS.
Students must be enrolled full time and all courses for the Certificate must be passed with no lower than a "C" grade.  Students who successfully complete the program will receive a notation on their transcripts that they have received the Sustainability Certificate.
To declare the Certificate, you will need to fill out a Program Change form and file it with the main advising office of your school or college.  You can obtain the form from those offices or online here.  In the New Degree section, write "Sustainability Certificate SUST_CAS." You will also need to contact the director of Ecosystem Science and Policy, Gina Maranto, at g.maranto@miami.edu, 305-284-8519 and provide her with a copy of the Program Change form.  Her office is Ungar Building 230 J.
Cognate: Global Sustainability: Living on a Finite Planet
Area of Knowledge: People and Society
Responsible Academic Unit: MSC, Marine & Atmospheric Science
This cluster consists of three linked groups. Group one introduces human impacts on the natural world. Group two discusses environmental politics and policies. Group three considers societal implications of living on a finite planet. 
Complete exactly 3 of the following option groups:
Option Group: Human Impacts on Natural World
Complete exactly 1 course from the following:
ATM 220 Climate and Global Change
ECS 111 Introduction to the Earth's Ecosystem
GSC 103 Evolution of the Modern Earth's Environment
MSC 108 Environmental Oceanography
MSC 220 Climate and Global Change
Option Group: Environmental Politics & Policy
Complete exactly 1 course from the following:
ECS 113 Introduction to Environmental Policy
ECS 372 Special Topics in Ecosystem Science and Policy
GEG 371 Environmental Geography: Current Issues
POL 322 Environmental Politics and Policy
MSC 340 Ocean Policy
MSC 313 Coastal Law
MSC 346 Climate Science and Policy
Option Group: Social Implications
Complete exactly 1 course from the following:
ARC 223 Architecture and the Environment
INS 322 Economics of Development and the Environment
INS 421 Poverty and the Environment
ECO 345 Environmental Economics
MSC 345 Economics of Natural Resources and the Environment
ECS 310 Sustainable Living
GEG 341 Geography of Population and Development
GEG 430 World Cities
Prerequisite Courses:
MSC 220 has a prerequisite of 3 CR in a natural science; Pre-req not enforced, and will be removed
GEG 371 has a prerequisite of 1 course in physical geography or ecology, or permission of instructor; the ecology requirement should be filled by most of the courses in option group 1
POL 322 has a prerequisite of POL 201 or 202; it is only offered in Summer
MSC 340 has a prerequisite of MSC 111
ARC 223 has a prerequisite of ARC 102 and ARC 122
INS 322 has a prerequisite of INS 102 or ECON 211 and 212, or permission of instructor
INS 421 has a prerequisite of INS 102 or permission of instructor
ECO 345 has a prerequisite of ECO 211 and ECO 302
MSC 345 has a prerequisite of ECO 211
GEG 341 has a prerequisite of and 100 level GEG course
GEG 430 has a prerequisite of any 100 level GEG course
SPRING 2020 Sustainability designation courses
The following SUST courses are being offered for Spring 2020:
AMS 333—Topics in American Studies: Environmental Studies 
BSL 212—Introduction to Business Law
BUS 204—Introduction to Corporate Sustainability
BUS 300—Critical Thinking and Persuasion for Business
ECO 311—Labor Economics
ECO 386—Health Economics
ECS 111—Introduction to the Earth's Ecosystems
ECS 112—Field Problems in Ecosystem Science and Policy
ECS 113—Introduction to Environmental Policy
ECS 202—Seminar Series in Contemporary Environmental Issues II
ECS 215—Introduction to Private Urban and Suburban Green Spaces
ECS 301—Tools for Environmental Decision-Making
ECS 302—Perspectives on Environmental Decision-Making
ECS 310—Sustainable Living
ECS 342—Decision-Making and the Environment
ECS 345—Economics of Natural Resources and the Environment
ECS 371—Readings in Ecosystem Science and Policy
ECS 372—Special Topics in Ecosystem Science and Policy
ECS 377—Topics in Environmental Economics and Development
ECS 401—Internship
ECS 402—Thesis
ECS 403—Interdisciplinary Approaches
ECS 405—Applied Research in Ecosystem Science and Policy
ECS 415—Research in Private Urban and Suburban Green Spaces
ECS 515—Private Green Space Management
ECS 580—Field Studies
EPS 321—Understanding Human Service Organizations
INS 321—International Development
INS 358—Food Policy: Hands-On Approach
KIN 206—Sport Facilities and Event Management
KIN 297—Practicum in Sports Administration
MES 501—Political Ecology of Marine Management
MES 513—Aquaculture Lab II
MES 529—Biology, Ecology, and Management of Mangrove Ecosystems
MES 634—Shark Behavioral Ecology and Conservation
MKT 201—Foundations of Marketing
RSM 520—Climate and Society
Additional courses
In addition to completing the "Global Sustainability" cognate, students must take at least 9 more credits to earn the sustainability certificate.  Any courses within the "Global Sustainability" cognate not being used to satisfy the cognate may count for the certificate.  Students may also choose courses from the list below. The list includes courses specific to various areas of study (e.g., engineering) that may require one or more prerequisites.  Please see the relevant School/Department descriptions in this Bulletin for further details:
COLLEGE OF ARTS AND SCIENCES
Anthropology
APY 280 Short-change in the City
APY 307 Human Adaptation
APY 315 Folk and Alternative Medicine
APY 360 Anthropology of Food
APY 376 Economic Anthropology
APY435 Anthropology of Nature and Environment
Biology
BIL 103 Introduction to Ecology
BIL 220 Evolution and Disease
BIL 316 Global Primary Production
BIL 333 Conservation Biology
BIL334 Biogeography and Conservation
BIL 348 Climate Change and Public Health
BIL432 Ecology and Land Use in the Galapagos
BIL433 Conservation in Practice
BIL539 Conservation and Protected Areas
Ecosystem Science and Policy
ECS 201 Seminar Series in Contemporary Environmental Issues I
ECS 202 Seminar Series in Contemporary Environmental Issues II
ECS 301 Tools for Environmental Decision-Making: The Quantitative Perspective ECS 302 Perspectives on Environmental Decision Making
ECS 432 Ecology in the Galapagos
ECS 433 Conservation in Practice
ECS 501 Interdisciplinary Environmental Theory
ECS 515 Private Green Space Management
Geography
GEG 231 Environmental Geography and Planetary Health
GEG 331 Sustainable Development
GEG 332 Climatology and Extreme Weather
GEG 334 Biogeography and Conversation
GEG 335 Sustainable Food Systems
GEG 336 Hazards and Disasters
GEG 341 Population, Health and Environment
GEG 345 Drinking Water: Past, Present, and Future
GEG 346 Immigrant and Refugee Health
GEG 348 Climate Change and Public Health
GEG 351 Geopolitics and Peacebuilding
GEG 355 Global Political Economy
GEG 356 Latin AmericanPolitical Economy
GEG 383 Geography and Development in South America
GEG 530 Seminar in Sustainability
GEG 561 Seminar in International Development
Geological Sciences
GSC 103 Evolution of Modern Earth's Environment
GSC106 Geological Influences on Society
GSC107 Natural Disasters - Hollywood Vs. Reality
History
HIS 229 Consumer Society: A Global History
HIS 290 The Beach
HIS 291 The Sea in History
HIS 351 Science and Society
HIS368 Nature and the Environment in American History
International Studies
INS 101 Global Perspectives
INS 102 Global Economics
INS 103 World in Crisis
INS 201 Globalization and Change in World Politics
INS 322 Economics of Development and the Environment
INS 357 Global Food
INS 420 Global Trade
INS 421 Poverty and the Environment
INS 518 Global Migration and Development
INS 571 International Development and Human Welfare
Latin-American Studies
LAS 320 Special Topics in Latin American and Caribbean Environment
LAS 321 Latin American Environmental Issues
LAS 520 Interdisciplinary Topics in Latin American and Caribbean Environments
LAS 521 Latin American Environmental Issues
Political Science
POL 300 Politics of Growth Management
POL 303 Refugees and Migrants
POL 323 Global Warming, Politics and the European Union
POL 370 Global Energy Politics
POL 531 Global Environmental Politics
POL 545 Environmental Policymaking
POL 553 The Environmental Movement
Sociology
SOC341 Social and Cultural Change
---
SCHOOL OF BUSINESS
Economics
ECO 345 Environmental Economics
ECO 351 Economics of Developing Countries
ECO 379 Economics of Poverty
---
COLLEGE OF ENGINEERING

Civil and Architectural Engineering
CAE 240 Environmental Pollution
CAE 340 Introduction to Environmental Engineering
CAE 430 Water-Resources Engineering I
CAE 530 Water Resources Engineering II
CAE 560 Sustainable Construction
CAE 581 Energy-Efficient Building Design
Mechanical Engineering
MAE 510 Fundamentals of Solar Energy Utilization
MAE 521 Exhaust Emission Control
MAE 528 Fuel Cells
MAE 540 Energy Conversion
---


ROSENSTEIL SCHOOL OF MARINE AND ATMOSPHERIC SCIENCE
Marine Affairs
MAF501 Political Ecology of Marine Management
MAF510 Environmental Planning and the Environmental Impact Statement
MAF518 Coastal Zone Management
MAF520 Environmental Law
Marine Biology and Fisheries
MBF575 Current Applications of Ecological Theory
Marine Geology and Geophysics
MGG533 Environmental Geology
Marine Science
MSC118 Current Weather Topics
MSC300 Water Resources: History, Management, and Policy
MSC400 Water Quality Assessment and Environmental Forensics
MSC410 Marine Conservation Science
RSMAS-General
RSM510 Environmental Ethics
RSM520 Climate and Society
RSM570 Carbon and Climate
---
SCHOOL OF NURSING AND HEALTH STUDIES
Healthcare Sciences
HCS309 Health and Environment